Canoe Access & Biodiversity
The River Waveney Trust Canoe Access and Biodiversity Project  
Improving biodiversity, canoe access and water quality from Scole to Geldeston Locks.
This project uses an innovative approach – combining the need for clear canoe access on our river with the biodiversity benefits of wood in the river channel. For this project to be a success, we are relying on the dedication of our fantastic team of volunteer River Wardens.
Our River Wardens
Over 20 canoe-based volunteers have been trained to carry out paddle-over surveys and to map pollution incidents, blockages to canoe access from fallen trees and new project sites to improve water quality and riverside habitats.
With help from volunteers and contractors, we have started work to improve paddle access by managing trees that are blocking the channel whilst retaining wood in the main river to enhance biodiversity and natural flood management.
The Project
Fallen trees are carefully managed but left in the river where they do not present a flood risk, and often a boat-sized passageway is all that will be needed. This is an innovative approach, and one which has many benefits as wood in the channel creates many habitats for wildlife, makes changes in the often very sluggish river flow, protects eroded banks, and can also decrease flood risk downstream. 
The River Waveney has little diversity in some stretches. Straightened, over-widened, damned, dredged of gravels and subjected to pollution, this naturally slow-flowing river with minimal gradient struggles to maintain natural processes and healthy flows. A lack of diversity means fewer habitats for fish and invertebrates, and the lack of gradient means little fast-flowing water to clean gravels, which have now become overloaded with sediment from farming activities.         
One of the easiest ways to improve diversity and river habitats is to increase the fallen trees or wood in the river. With help from Rob Mungovan of the Wild Trout Trust, our Volunteers are using trees that have fallen into the river to create new natural features. Woody structures provide a place for plants to root, a habitat for fish and insects, and protection of the bank from erosion.
Engaging local communities to develop an understanding of the river. Training days and talks by local experts on river restoration tools and invasive non-native species have been well attended. Projects such as planting trees, reconnecting floodplains and using wood in the river channel for restoration will be carried out in the autumn and winter of 2022/23.
Plans to install new signs at portage points will help us promote responsible river use. We are also liaising with landowners on safe portage for paddlers at some sites.
Water Quality
Volunteers raised concerns about poor water quality and pollution along the River Waveney. This inspired the expansion of our Riverfly Monitoring Project; another ten volunteers were trained in April. New monitoring sites can now be found on the River Dove and in Diss, Weybread, Brockdish and Homersfield. Thanks to Ian Hawkins, the East Anglian Coordinator of the Riverfly Project, for donating his time and expertise.
Invasive Species
Like most rivers in the country, the River Waveney is at risk from Non-Native Invasive Species. Floating Pennywort is a highly problematic plant that can thrive in moving water. Capable of out-competing native species and travelling downstream at 5km per year, left untreated, it could be causing havoc to the broads boating industry within three years. Our River Wardens have teamed up with local specialist Native Landscapes, contracted to control the spread of Floating Pennywort by the Environment Agency and Norfolk County Council. You can watch a video here of volunteers working to remove pennywort.
What about the recent flooding on the Waveney?
So why do we recommend leaving fallen trees in a recently flooded river?
The answer is that fallen trees can slow the flow and help with flooding in some situations. A specially designed permit allows for the management of trees in a way which will not cause an increase in flood risk. Each location will be carefully assessed in partnership with the Environment Agency, and if any increase in flooding is suspected, the tree will be entirely removed.
Please download our flier on advice for landowners on managing fallen trees in the river.
For more details on the project, to volunteer or to report a fallen tree, please contact our Rivers Project Officer: Katie Utting                                                                               
Tel: 07810 214831       Email: katie@riverwaveneytrust.org 
This project is funded by the Government's Green Recovery Challenge Fund. The fund was developed by Defra and its Arm's-Length Bodies. It is being delivered by The National Lottery Heritage Fund in partnership with Natural England, the Environment Agency and Forestry Commission.
This project is also delivered in partnership with Essex & Suffolk Water through their Water Environment Improvements project that aims to enhance areas of water environment where its accessible to customers and visitors.
Thanks also to the Anglian Water Invasive Species Fund (delivered through CCF) and Essex & Suffolk Waters 'Branch Out' fund for their support towards this project.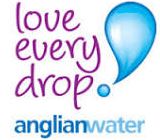 .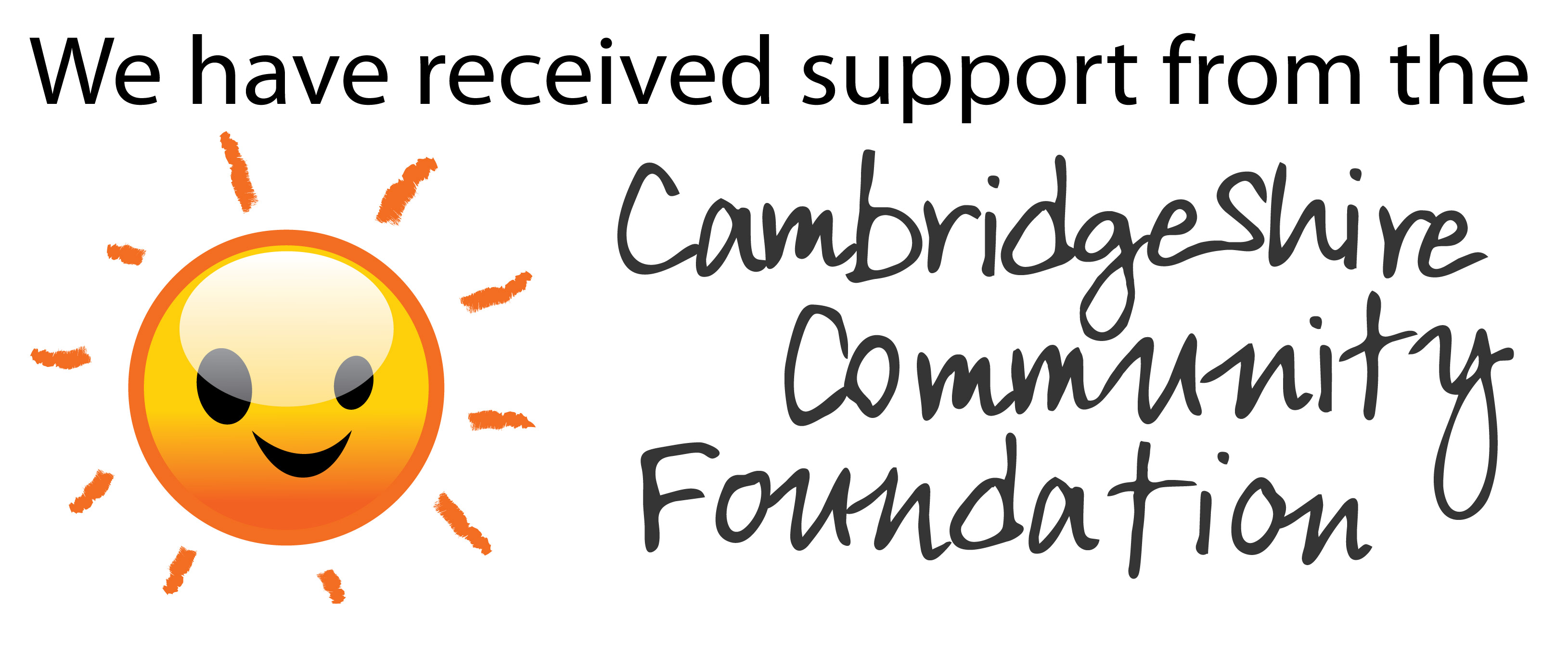 .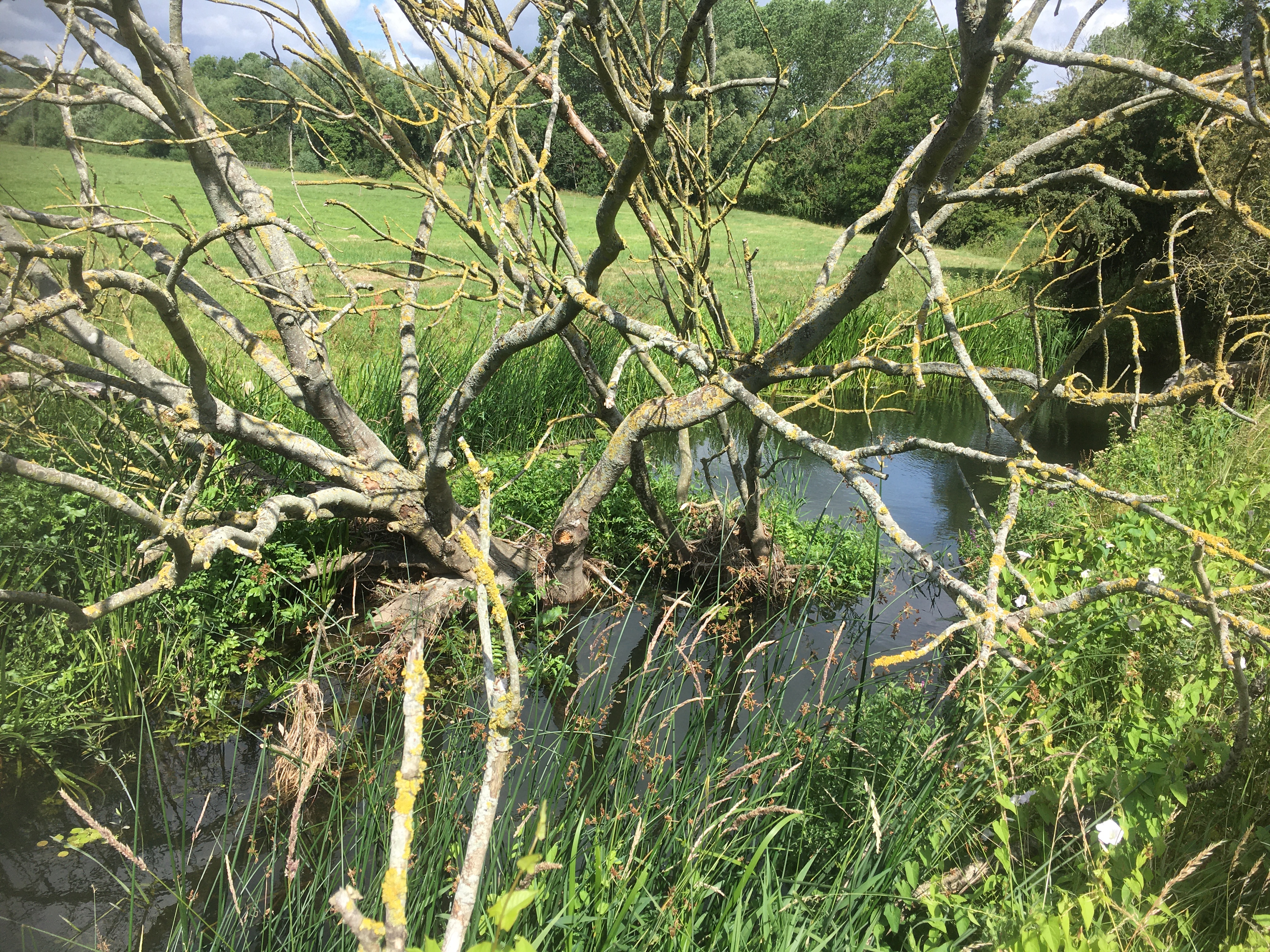 This is a tree that has fallen naturally into the river channel. You can see the new habitats that have formed. Here rare plant species were seen sheltered by the fallen branches. More invertebrates are also found where trees have fallen, feeding more fish, bringing with them animals such as kingfishers. These fallen trees also provide the perfect refuges for young fish to hide from predators and floodwaters. Where the channel is narrower it speeds the water through the gap, cleaning sediments from gravel and if the flow is fast enough, mixing oxygen from the air into the water and improving oxygenation for everything living under the water. You can also see that that paddle access is obstructed and where it would be possible to cut a canoe/kayak sized channel into the fallen tree by removing some of the branches.