About
By trimming back the vast undergrowth that had grown in recent years the RWT enabled the contractors working for the Norfolk Historic Buildings Trust to have easy access to the bridge for essential repairs. Since it's original restoration over 20 years ago much of the mortar between the bricks in the walls that flank this concrete structure had eroded. This Grade 2* listed building was the first of its kind in this country in 1870, being built by the Adair family of Flixton Hall.
The small park on the Norfolk side of the bridge has just been bought by Alburgh Parish Council and is maintained by the RWT.
Visit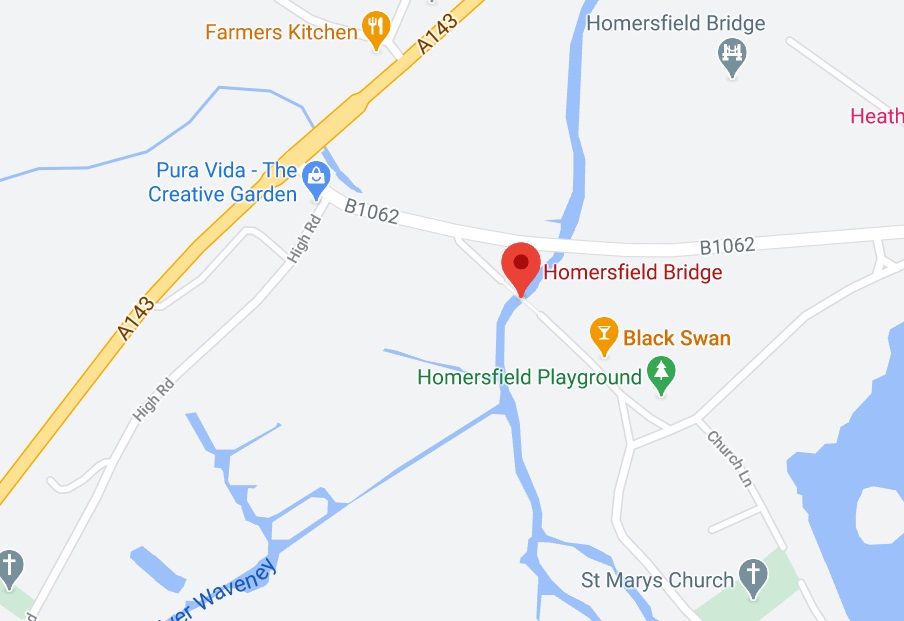 Volunteering
We maintain the park on behalf of Alburgh Parish Council and keep the grass and growth in check. The staithe was completely rebuilt in the summer of 2019 and picnic benches were installed. The car park barriers are also repaired or replaced as and when required.
New volunteers are always very welcome.
Contact
Doug Stockdale
harleston@riverwaveneytrust.org