About
This beautiful little riverside site is well used by locals for wild swimming and canoe launches, as well as for fishing from the staithe built by RWT volunteers. The old concrete bridge is Grade 2* listed, the first of its kind in the country and maintained by the Norfolk Historic Buildings Trust. The small area of grass here, next to the river, has picnic benches and easy access to the river, as well as a public car park. It is owned by Alburgh Parish Council and maintained by RWT volunteers.
Visit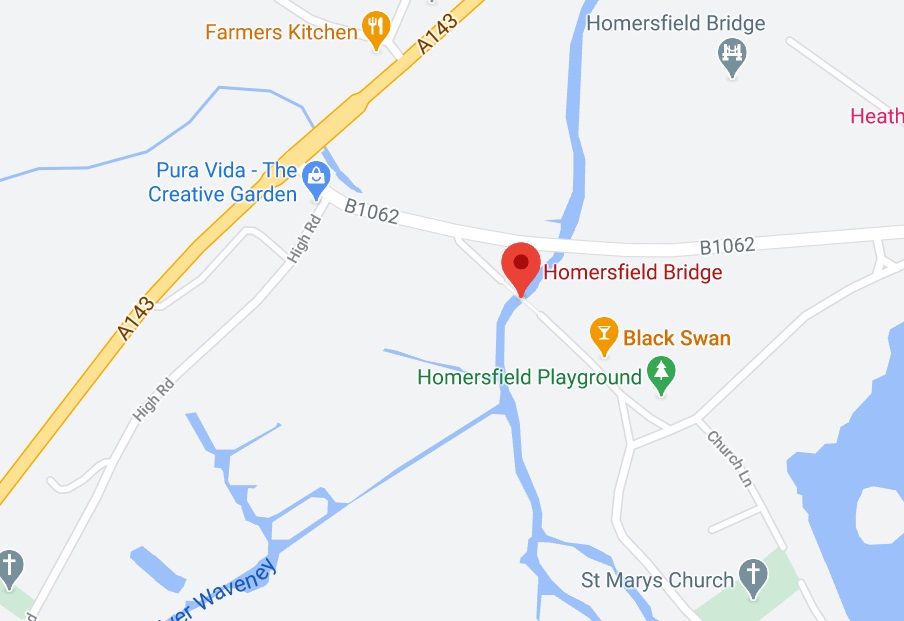 Volunteering
We maintain the park on behalf of Alburgh Parish Council including mowing the grass around the picnic benches. The staithe was completely rebuilt in the summer of 2019 when the picnic benches were installed. The car park barriers are also repaired or replaced as and when required.
New volunteers are always very welcome.
Contact
Doug Stockdale
harleston@riverwaveneytrust.org