About
A beautiful sight between the modern bridge and the riffles created by the foundations of the old Shotford Bridge.
The area is maintained by Harleston group, and wild flowers like Marsh Marigolds planted on the water edges. Tree stumps have been provided for folk to sit and watch the scene. Often the kingfishers fly past. Recently the group have not only held the nettles near the footpath at bay but closed the access to the remnants of the old road to limit the dropping of litter.
The two staithes, the stile and the steps on both sides have been repaired. Bins have been provided on both the Norfolk and Suffolk sides of the river. Members empty the bins and collect litter from the surrounding area to preserve this old beauty spot.
Fallen trees and excess plant growth are removed only when they block canoe access, as wood in the river creates valuable habitat.
Visit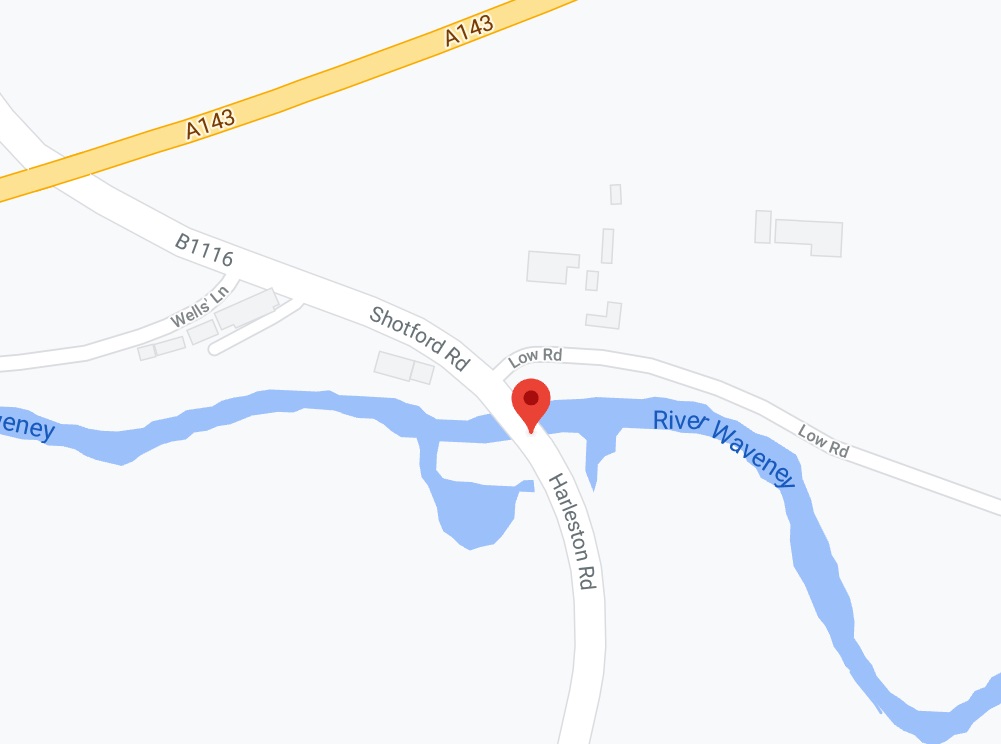 Volunteering
New volunteers are always very welcome.
Contact
Doug Stockdale
harleston@riverwaveneytrust.org