About
Falcon Meadow is a beautiful community space in Bungay, Suffolk. Covering 4.2 acres, it provides the only remaining riverside green area with a public right of way. It has one of the oldest public footpaths and is a highly valued as place to relax, fish, canoe and watch wildlife. We work closely with the Falcon Meadow Community Trust to help manage this important community space.
Visit
The site is located between the town of Bungay, Suffolk, and the village of Ditchingham, Norfolk. Access from the Ditchingham end at the junction of Bridge Street and Ditchingham Dam, and from Bungay by bridge from the Staithe. The site is marked with a red outline on the map below with the two entrances marked in black.

Post Code:
NR35 1EU (Bungay) or NR35 2JG (Ditchingham)

Map Reference:
TM341897 (Bungay) TM338900 (Ditchingham)

Parking:
Very limited at both ends so please use the town centre car parks if possible.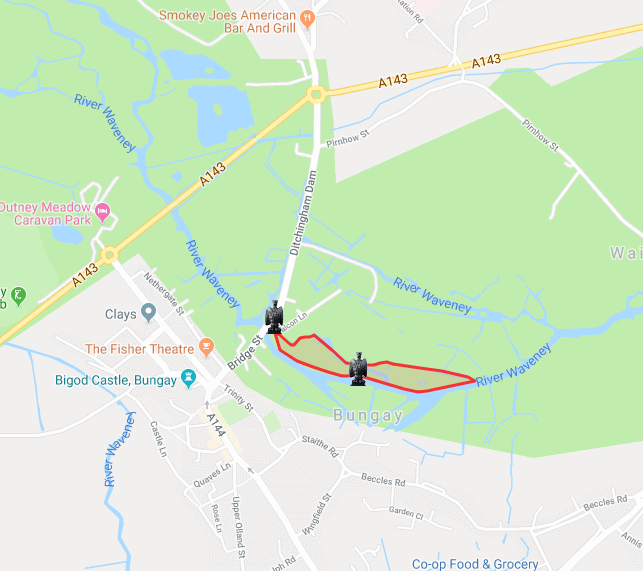 Volunteering
We are currently looking to recruit a new volunteer coordinator for Bungay. The role involves organising volunteer work parties and is supported by the Trust with equipment and funds where needed. Please contact us on info@riverwaveneytrust.org if you are interested.
New volunteers are always very welcome
Contact
Please visit the website below for more details:
www.falconmeadow.org.uk